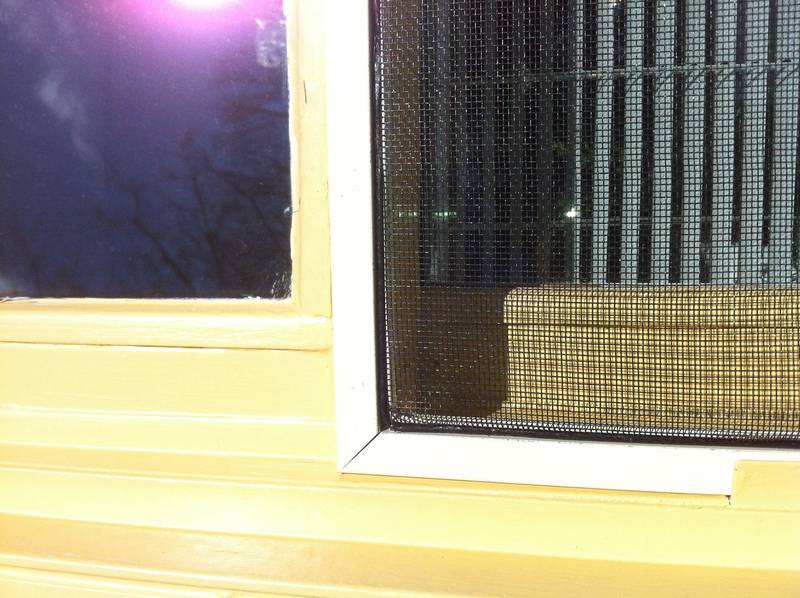 Screens are a wonderful invention. They can make you feel like your outdoors when you're inside. They let in fresh air, and allow the house to breathe while keeping insects out. Mostly we take this minor luxury for granted until we have a nasty hole in it. Aside from being unsightly, the main purpose of the screen is lost. Buying new screens can be costly, and time consuming, but there is an alternative.
Window & Door Screen Repair
Screen repair and fixing can be a cost effective way of resolving your screen problems, and Cleaner Windows can fix and repair screens in your home at a fraction of what you would pay for new ones. And here's the best part, they come to you, saving you time and money and allowing you the comfort of not having to leave your home to take care of it.
Damaged Screen We Can Repair Your Screens
Many people that rent can resolved screen problems through Cleaner Windows one stop shopping and avoid having to deal with the landlord keeping security deposits. What's more, if you own your own home, damaged screens can make your home look unattractive to neighbors and potential buyers.
Professional Screen Repair
Trying to repair screens on your own can be a daunting task often resulting in further damage to your screens and frames. Cleaner Windows are professionals that can do the job right the first time leaving your home looking great!
Cleaner Windows can re-screen your window and door screens using a special fiberglass screen fabric that is stronger and longer lasting than conventional material used. It will enhance the beauty and value of your home, and your neighbors will never even know that you spent very little to give your home an upgrade.
Cleaner Windows, serving the Burlington, Oakville, Hamilton, Ontario and surrounding areas. Your number one source for screen repair.